<!- mfunc feat_school ->
Featured Programs:
Sponsored School(s)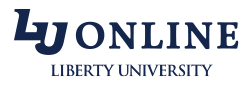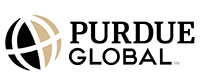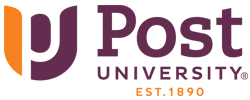 <!- /mfunc feat_school ->
There were over 300 homicides in Alabama in 2011, and a careful analysis by crime scene investigators was crucial to solving many of these crimes.  Crime scene investigators (CSIs) are a type of forensic technician.  Instead of working in a laboratory, they work at crime scenes—documenting and preserving evidence to be used in determining the cause of the crime and finding the perpetrator.
CSIs frequently work long hours in grueling conditions.  Contrary to descriptions in the popular media, it can take a prolonged period of time to apply the results of crime scene analysis to solving a case.
Typically, CSIs do the following at crime scenes:
Walk through to determine which evidence should be collected
Photograph the crime scene and the evidence
Sketch the crime scene
Make written notes
Collect all physical evidence that is relevant

Fingerprints
Weapons
Bodily fluids
Shoe or tire tracks
Catalog and preserve the evidence before it is sent to the crime lab
Education and Training to Become a CSI in Alabama
The educational requirements to become a crime scene investigator in Alabama vary greatly depending on the department.  Some departments hire civilians to be crime scene technicians or criminalists, while others train sworn officers with years of investigative experience to be forensic experts.
<!- mfunc search_btn -> <!- /mfunc search_btn ->
Generally, the basic requirements to become a civilian crime scene investigator are a high school diploma and being able to pass a background check.  For instance, the requirements to become a latent fingerprint examiner for a major city in Alabama include the following:
Training in:

Classroom fingerprint classification (40 hours)
Classroom latent fingerprint (80 hours)
Experience:

Three years of latent fingerprint
One year of classification
Or an equivalent amount of education and experience
Due to the popularization of CSI work in the media, there is strong competition for these types of jobs.  One way in which applicants can distinguish themselves as candidates is to get formal training in CSI techniques and analysis.  Frequently, criminal justice degrees offer specialties in this field.  Criminal justice students are well advised to take additional science courses to prepare themselves for working in this field.
Formal education should enhance the strong intellectual skills are required to be a CSI, including the ability to think critically and solve problems.  Candidates should have a strong attention to detail and the ability to keep their composure at crime scenes.
Residents of Alabama can obtain a certificate or degree in criminal justice, crime scene investigation, or forensics at a number of schools in Alabama.  In addition, they can obtain training from online schools that offer training in this type of expertise.
Once graduates have obtained jobs as criminal scene investigators, they will need to continue honing their skills.  In some cases, this can be done by taking additional college courses.  Law enforcement officials who are forensic specialists frequently receive specialized training from the premier crime labs in their area.
CSI Certification
CSIs in Alabama can join the state division of The International Association for Identification.  This worldwide organization of forensic scientists offers certification for those who have been employed in the forensic sciences and have obtained a level of skill  in their field.  Areas that are covered include the following:
Bloodstain pattern analysis
Crime scene investigation
Footwear
Forensic art, photography, and video
Fingerprints:  latent and tenprint
CSI Jobs Found in Alabama
According to the Bureau of Labor Statistics, 80 crime scene and forensic investigators were employed in Alabama in 2012.  Ninety percent of crime scene investigators work for state and local governments.  Thus, county and municipal police departments are sources of jobs for CSIs in Alabama.
In some cases, local crime scene investigators are sworn police officers who have passed their academy training.  In larger departments, specialized technicians are hired to carry out specific functions such as analyzing latent fingerprints.
Here is a partial listing of departments in Alabama that have a specialized crime scene investigation unit:
The Alabama Bureau of Investigation
Montgomery County Sheriff's Office
The City of Mobile Police Department

Criminal Investigation Section
Tuscaloosa County Sheriff's Office

Investigative Services Group:  Criminal Investigations Division
Hoover Police Department

Crime Scene Investigation Unit
Birmingham Police Department

Support Services Bureau:  Crime Scene Unit
The City of Montgomery Bureau of Forensics Science
---
Forensics Salary for Lab Technicians and CSIs in Alabama
The field of forensic sciences has a number of specialties, ranging from DNA analysis by lab technicians to crime scene investigation.  According to the Alabama Department of Labor, employment for forensic scientists in the state is expected to grow by 1.41% a year from 2010 to 2020, creating thirty new forensics jobs.
Forensic scientists work throughout the state of Alabama.  A number of law enforcement agencies have crime labs that employ such professionals, and the Alabama Department of Forensic Sciences has crime labs all over the state.  This includes the following cities:
Birmingham
Huntsville
Mobile
Montgomery
Tuscaloosa
The BLS provides salary data for forensic science technicians who worked in Alabama in 2012.  The information for the state as a whole, and for Montgomery in particular, is listed below:
Alabama City
Average Annual Salary
In 2010, a forensic investigator I/II state position paid from $33,068 to $62,530 a year, depending on the applicant's level of experience.
Crime scene investigator salaries vary greatly, depending on the type of position.  While some CSIs are sworn officers with special training in forensics, others are civilians who fill positions such as criminalists or crime scene examiner.  These forensic science technicians may specialize in areas such as latent fingerprint or blood pattern analysis.
The 2013 pay grade for a latent fingerprint examiner in Montgomery started at $38,734 and increased to $55,138 a year after 13 years on the job.
The BLS provides a detailed breakdown of forensic science technician salaries in Montgomery in 2012 by hourly and annual percentiles. This data is shown in the following table:
Area name
Employment
Annual mean wage
---
CSI and Forensic Scientist in Huntsville, Alabama
Crime scene investigation is a section of the Huntsville Police Department Major Crime Unit. Crime scene investigators (CSIs) collect evidence from the sites of major crimes committed in any of Huntsville's three precincts, including those handled by the domestic violence unit. CSIs photograph, collect and process all physical evidence which is then taken to the Huntsville Forensic Laboratory for analysis.
Requirements for Becoming a CSI or Forensic Scientist in Huntsville, AL
CSI – Persons interested in joining the crime scene unit of the Huntsville Police Department should look for open positions on the city's personnel website. A clean criminal record is essential. Crime scene investigators in Alabama can expect to earn an average of $48,000 a year. Candidates with an associate's or bachelor's degree in criminal justice or forensic science have a better chance of success.
Forensic Lab Technician – A bachelor's or master's degree in chemistry or another natural science is needed to work as a forensic scientist with the Alabama Department of Forensic Sciences. Autopsies are usually performed by medical examiners that normally have degrees as medical doctors. Persons interested in a certain specialization would be wise to major in the most appropriate science. For example, a major in molecular biology is more relevant for a DNA specialist than chemistry. Open positions, along with specific qualifications, are posted on the Alabama Department of Forensic Sciences website. Forensic scientists in Alabama can expect to earn an average of $61,000 year.
There is one school in Huntsville that offers an associate's degree in criminal justice, both on campus and online. Twenty-three students graduated from this program in 2010. Huntsville is also home to at least three four-year universities that offer bachelor's and master's degrees in sciences liked chemistry, biology, microbiology, etc.
Alabama Department of Forensic Sciences Regional Laboratory in Huntsville
The Alabama Department of Forensic Sciences (ADFS), created in 1935, is the second oldest crime lab system in the United States. The Huntsville regional laboratory serves 22 counties. Services offered include:
Death Investigation – Huntsville is the only one of ADFS's four regional labs that offers death investigation/pathology. Bodies are examined externally and internally (autopsy) to establish whether death was natural, an accident or caused by suicide or murder. CSIs furnish the lab with information about the circumstances surrounding deaths while autopsies can reveal bullets, knife parts, or toxicological information that not only determines the manner and cause of death but often links a murder to a particular suspect.
Drug Chemistry – the use of advanced instruments and scientific methodologies to analyze suspicious materials, identify controlled/non-controlled substances, precursor chemicals and other chemicals used to manufacture illegal drugs.
Firearms/Toolmarks – This is one of the oldest forensic science specialties and, in spite of technological advances, some of the techniques used were first implemented more than 50 years ago. For instance, the critically important double microscope first adopted in 1925, consists of two separate microscopes connected by an optical bridge that allows two magnified objects, such as fired bullets or cartridge cases, to be viewed simultaneously. Forensic scientists can link fired ammunition to a specific gun because of unique markings, grooves and/or impressions left by each firearm. Forensic scientists also determine caliber, analyze gunpowder residue, reconstruct shooting scenes, compare marks left on evidence with various kinds of tools, and testify as expert witnesses in courts of law.
Forensic Biology – focuses on the examination and DNA testing of blood, saliva, semen, sweat and other bodily fluids from the scene of a homicide, burglary, rape or other major crime. The Huntsville lab was updated in 2002 to include the most advanced DNA testing equipment which has not only dramatically increased the effectiveness of Alabama's judicial system but has significantly reduced the number of cold cases.
---
CSI and Forensic Scientist in Jefferson County, Alabama
Jefferson County is by far the most populated county in Alabama, as well as the site of Birmingham, the state's largest city. More people means more crimes and a greater need for forensic scientists and crime scene investigators. Although the two professions are sometimes referred to interchangeably, there are some fairly significant differences.
Differences between Forensic Scientists and Crime Scene Investigators
Forensic scientists – work primarily in laboratories where they analyze such evidence from crime scenes as blood, other bodily fluids/tissues, hair, fibers, glass, paint, drugs, fire residue, botanicals, soil, insects, fingerprints, footprints, firearms, bullet casings and tools. Forensic scientists often provide the link between physical evidence and a suspect that results in that person either being found guilty or exonerated. Many forensic scientists specialize in a particular area like DNA analysis and they often testify as expert witnesses in courts of law. Some forensic scientists are college professors.
Crime Scene Investigators – CSIs are more likely to have started off as police officers. They are responsible for the integrity of crime scenes. They take detailed photographs of the scene, identify, process and collect all types of material evidence, lift latent fingerprints, analyze blood spatter patterns, reconstruct crime scenes and cast impressions of tire and foot prints. Unlike the CSIs on TV, they neither arrest and interrogate suspects nor get involved in high-speed car chases.
Requirements for Becoming a Forensic Scientist or CSI in Jefferson County, AL
A bachelor's degree or higher in Chemistry, forensic science or another natural science is required for a career as a forensic scientist. The qualifications for CSI vary between departments but a bachelor's degree in criminal justice, forensic science or a related field is a good start.
Open positions with the Jefferson County Sheriff's Office are listed on their website; information about job opportunities with the Birmingham Police Department or the Alabama Department of Forensic Science can be found on the city and state websites.
According to the U.S. Bureau of Labor Statistics, forensic scientists in Alabama earn an annual mean wage of $41,750.
Jefferson County Sheriff's Office Evidence Collection Unit
The Jefferson County evidence collection unit is on call 24 hours a day, seven days a week, to collect, package, document and secure evidence at all kinds of crime scenes. The team is equipped with state-of-the-art equipment such as the most advanced fingerprint kits and digital and video cameras. They deliver the evidence to the Alabama Department of Forensic Science which has a laboratory in Birmingham.
Jefferson County Sheriff's Office Criminal Identification Services Unit
This unit employs one senior and three certified latent fingerprint examiners who process, classify and document all fingerprint cards collected at Jefferson County jails. The prints are compared with those collected at crime scenes as well as the more than one million offender fingerprints in the state Automated Fingerprint Identification System (AFIS) database. The unit also maintains the Jefferson County "mugshot" imaging system that currently contains over 300,000 photographs.
Birmingham Crime Scene Unit
The Birmingham Police Department has its own crime scene unit which uses a structured approach to identifying, collecting, preserving and documenting all evidence at crime scenes. The separate Firearms and Tools Unit examines and analyzes all physical evidence related to firearms, ammunition components and tools.
The Birmingham Police Department Support Services Bureau also includes a Forensic Identification Section that processes latent fingerprints from crime scenes, as well as the fingerprint cards of persons arrested in Birmingham, using both the AFIS database for computer comparisons and the Henry Classification System for visual comparisons.
Alabama Department of Forensic Science Laboratory in Birmingham
The Alabama Department of Forensic Science operates four forensic laboratories within the state. The Birmingham lab provides the following services to 22 counties:
Drug Chemistry
Forensic Biology
Forensic Pathology
Toxicology
Fire Debris Analysis
---
CSI and Forensic Scientist in Montgomery, Alabama
According to the U.S. Bureau of Labor Statistics there are 80 forensic scientists currently working in the state of Alabama and half (40) of these are employed in Montgomery.
In 2002, the Montgomery County Sheriff's Office formed a full-time crime scene unit. The unit currently employs one crime scene investigator (CSI) who is responsible for collecting, photographing and processing evidence at crime scenes. The unit is also responsible for maintaining the evidence room where evidence is stored until needed in court.
The city of Montgomery is home to one of the state Department of Forensic Service's four premier forensic laboratories. The Montgomery lab accepts crime scene evidence from CSIs in 24 Alabama counties. Services offered by the Montgomery lab include:
Drug Chemistry
Firearms/Toolmark Analysis
Forensic Biology
Fire Debris Examination
Toxicology
Requirements for Forensic Science/Crime Scene Investigator Jobs in Montgomery
Forensic Lab Techs – Forensic scientists are primarily lab scientists who work in laboratories analyzing evidence brought to them by crime scene investigators (CSIs).A Bachelor of Science degree in forensic science, chemistry or another natural science is a must. Preference is given to candidates with a master's degree.
Crime Scene Investigators – The educational requirements for CSI jobs vary between hiring agencies. A bachelor's degree in criminal justice, forensic science or a related field is desirable.
A job posting for Latent Fingerprint Examiner with the Montgomery Bureau of Forensic Science lists minimum qualifications as follows:
40 hours training in fingerprint classification
Eight hours training in latent fingerprints
Familiarity with fingerprinting materials
Knowledge of AFIS (Automated Fingerprint Identification System)
Knowledge of NCIC (National Crime Information Center)
Three years work experience with latent fingerprints
20/20 vision (when corrected)
Able to be on call 24 hours a day, seven days a week
Physically able to stoop, climb and crawl
No criminal record; able to pass background check
There are four schools in Montgomery that have criminal justice programs leading to Associate's, Bachelor's and Master's degrees. There also are at least two four-year universities that offer both Bachelor of Science and Master of Science degrees.
How to Apply for a CSI/Forensic Scientist Job in Montgomery
All job descriptions, open positions and application instructions for jobs with the Montgomery Bureau of Forensic Science are available through the City of Montgomery personnel department. Information about open forensic scientist positions with the Alabama Department of Forensic Services can be viewed on their website.
The U.S. Bureau of Labor Statistics lists the annual mean wage for forensic scientists in Montgomery, Alabama as $41,320, slightly lower than the state average of $41,750.
Montgomery Bureau of Forensic Science
The Montgomery Bureau of Forensic Science is part of the Montgomery Police Department Criminal Investigation Division. It supports all of the city's precincts in the investigation of major crime scenes, including murder, robbery, rape, burglaries, etc. Bureau personnel focus on fingerprint identification and photography.
Fingerprint Identification – Examine latent fingerprints and run comparisons using both current technological procedures and traditional methods. The investigators often appear as expert witnesses in courts of law.
Photography – Take crime scene photographs of fingerprints, chemically-enhanced blood patterns and other physical evidence using both digital photography and video enhancements. Has film development capabilities.