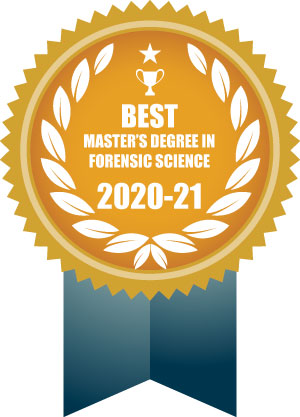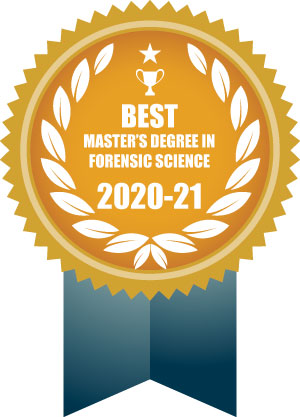 The popularity of forensic science as a career path isn't just some cultural phenomenon stemming from the fact that for more than two decades some of the most popular TV shows feature crime scene investigators and forensic scientists in lead roles. And it's not the slew of popular Netflix true crime docu-series that have come out in recent years either.
The biggest factor behind the dramatic increase in enrollment in CSI and forensic science programs is the actual demand in the job market. The numbers speak for themselves – some schools have seen enrollment increase by more than 300% in the past ten years. Fact is, schools wouldn't be increasing enrollment and turning out new graduates at this level if there weren't positions for them to fill.
But when it comes to the most elite positions with major metro PDs, regional crime labs, and federal facilities like the FBI Laboratory Division or Armed Forces DNA Identification Laboratory, there is still stiff competition from a lot of talented professionals. The bottom line is that the best positions almost always go to the candidates with the best training and qualifications.
A master's degree is impressive in its own right. It's an advanced education that will give you an edge in both knowledge and practical lab skills over candidates with lesser degrees. But if you're going to go to the trouble and expense of stacking the deck in your favor with a master's degree, it makes good sense to be very selective about the one you end up going with.
We highly recommend you earn your degree from one of the top programs in the country… and you'll find 11 featured right here that we feel confident recommending as first choice options for anybody serious about earning a highly respected master's with zero compromises.
The Type of Master's Programs You'll Find on This List
When you reach the master's level or higher, forensic science is largely about a specialized focus in a particular niche of forensic lab work. That means many of these degrees revolve around hard scientific studies in a very specific silo of forensics, including in areas like biology, genetics and DNA analysis; forensic chemistry and toxicology; forensic anthropology; digital forensics; and law and criminalistics.
The entire forensic science degree plan that a school offers may focus on one of these areas, or different areas may be offered as distinct concentrations at universities with the resources to provide advanced training in more than one.
It's less common for folks holding advanced degrees to be the ones out in the field cordoning off active crime scenes and collecting evidence, so master's programs with a specialty in CSI specifically are pretty rare. But they do exist, particularly in parts of the country where law enforcement agencies have dual-role forensics specialists who not only work the crime scenes to collect evidence, but who also go on to perform the forensic analysis of that evidence back in the lab. More to the point, some of these CSI master's programs are truly exceptional and were fully deserving of a place on this list.
How We Chose the Best Forensic Science Master's Programs in the Country
The very first filter was simple accreditation. By looking at every accredited college and university in the U.S. with a master's program in forensic science, we were able to start with a pool of nearly 100 institutions – both private universities and state schools. We dug far deeper than accreditation in our analysis, though.
This list represents the thoughtful review of every one of the forensics master's programs offered at accredited schools, and a careful selection of the roughly 10% we feel are best equipped to prepare graduates for modern forensic work.
Here's what we looked at…
Basic Institutional Accreditation and Specialty FEPAC Accreditation
Like any other sort of credible college degree in the U.S., you need to ensure that you earn your master's from a school that has been properly accredited by one of the six regional accreditation agencies in the country:
Middle States Commission on Higher Education (MSCHE)
New England Commission on Higher Education (NECHE)
Higher Learning Commission (HLC)
Northwest Commission on Colleges and Universities (NWCCU)
Southern Association of College and Schools (SACSCOC)
WASC Senior College and University Commission (WSCUC)
Each of those agencies has been recognized by both the Council for Higher Education Accreditation (CHEA) and the U.S. Department of Education (DOE) as using comprehensive evaluation and feedback processes leading to accreditation. Their rigorous approach includes extensive evaluations that look at everything from academic standards and faculty vetting processes to school resources, facilities and labs. It's all followed up with internal reviews and compliance audits conducted by the institutions themselves.
Holding accreditation also involves developing strategies for continuous improvement. With periodic reviews, regional accreditation ensures that every school here meets the basic elements that crime labs and the American public expect from a college-educated graduate.
There is another level of accreditation exclusive to forensics programs offered by the specialty accreditor FEPAC (Forensics Science Education Programs Accreditation Commission). With a board of commissioners comprised of some of the most highly respected members of the American Academy of Forensic Science, FEPAC conducts a similarly intensive review as those regional agencies, but focuses exclusively on individual programs in the field of forensic science. With a FEPAC-accredited program, you not only get the assurance of academic excellence, but you also know the curriculum meets the specific needs of forensics labs and law enforcement agencies nationwide.
As a list of the most elite forensic science master's programs in the country, you will find quite a few here that have met those high standards and earned FEPAC accreditation. However, FEPAC accreditation is a relatively new process (FEPAC was only recognized by CHEA in 2012) and so far only about 40 institutions have successfully gone through the multi-year evaluation process. It's our belief that a review of only 40 schools would be too limited and exclusive, leaving many outstanding programs out of the running entirely. FEPAC accreditation is a strong plus, however, and we noted it for every school on the list that has it.
World-Class Instructors with Real-World Experience
We firmly believe that a program can only be as good as the people teaching it, so a close look at faculty was the first big test. A comparative review of faculty is also the most difficult test from our perspective since there is no concrete metric by which to rate a team of instructors.
So we looked for schools where expert instructors with lots of academic and real-world experience head-up the programs and bring their hard-won experience to the classroom; schools where instructors truly are the department, as opposed to just working for it. Invariably, schools that have this level of respect for their professors are the ones that attract the real experts – we're talking about professors with research and publication credits to their names, but who are also called in to consult on active cases.
Forensics is a field where both high-tech skills and experience with tried and tested low-tech methods are valued. That means the new generation of instructors who know all about the state-of-the-art in forensic lab technology are just as valuable in their own right as experienced investigators who have had a hand in clearing hundreds of cases and who can provide valuable insights based on decades of experience in the field.
And since forensic science requires a vast range of experience and expertise, we also looked for programs where instructors have a real diversity of strengths… that means biologists, chemists, legal scholars, and law enforcement professionals working together to bring a strong mix of multi-disciplinary expertise to the department.
Access to State-of-the-Art Laboratories and Training Facilities
Having full access to the most technologically advanced equipment and lab facilities not only ensures the best possible student experience during training, it also provides the best possible preparation for working in modern forensics labs after graduation.
Advanced training at the graduate level is about more than just being job-ready, it's also about being capable of serving in a leadership role in the lab environment. That means you need to be trained in real world environments where you can master the latest in high-tech crime scene processing and laboratory equipment so you can confidently step into the role with the skills you need on day one.
That's why we worked to identify programs that put students into the most modern and best-equipped laboratory facilities available. Whether a school equips and staffs their own on-campus research and classroom labs, or partners with active crime labs to prepare students in the same setting they could end up working in after completing their graduate internship, as long as students have access to the most advanced labs and equipment around, we gave the program a second look.
Partnerships with the Law Enforcement and Criminal Investigation Community
Real-world experience and expertise also factored in to giving preference to schools with strong connections to the law enforcement and criminal investigation community. This is often the difference between a program where students get a chance to work alongside experienced professionals on actual cases in functioning forensics labs versus programs that are only able to simulate the experience.
True experiential education involves learning by doing under the careful guidance of experienced professionals. That's why we only considered schools that have forged ties with top forensics labs, regional law enforcement agencies, or medical centers to offer access to relevant internship experiences, guest lectures from active experts in the field, or even on-site classes that involve working on real forensics cases with the best in the business.
Schools with the most advanced labs and facilities sometimes even house the local, state or regional crime lab for law enforcement agencies in the area. At schools where this is the case, you'll have the unique benefit of being able to develop your skills on the same campus where the most skilled forensic scientists work to solve active cases every day.
Unique Features You Can't Find Anywhere Else
Earning a master's is about deepening your expertise in a specific subject and forging a career as an expert of that domain. Offering the best graduate-level education in forensic science doesn't mean taking a cookie-cutter approach, so every program here offers something special that differentiates it, even among other top programs.
While we made every effort to be objective in our assessments and to identify features that appeal to a wide audience, we also made a point not to be too ridged. This way we were able to avoid disqualifying programs that might be exceptional for the very fact that they have unique features and offerings. We weren't looking for programs that fit a narrow mold. In fact, some of the very best programs stood out enough to make our list specifically because they offer something you just can't find anywhere else.
Whether it's in the form of active student groups that offer extracurricular field trip and study opportunities, or degree specializations that aren't available anywhere else, or on-campus resources in exotic forensics practices like wildlife forensics, you'll find every school on this list has something unique to offer.
The 11 Best Forensic Science Master's Degree Programs for 2020-21
Looking at both the common curricular elements and lab training that every advanced forensics program is expected to provide, and those unique aspects that make each one different, we selected 11 programs that we feel exemplify what you should be looking for from faculty, facilities, community connections, and the student experience.
If one of these programs is located near you, we strongly recommend you consider it. If you don't see a program here that's located near you, look to these options as examples of what the very best programs look like.