<!- mfunc search_box_body ->
<!- /mfunc search_box_body ->
<!- mfunc feat_school ->
Featured Programs:
Sponsored School(s)
<!- /mfunc feat_school ->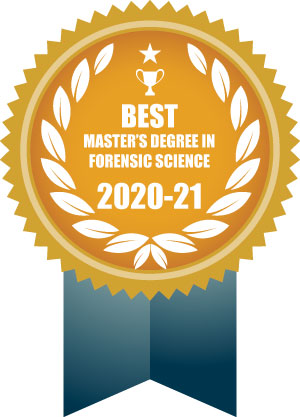 The popularity of forensic science as a career path isn't just some cultural phenomenon stemming from the fact that for more than two decades some of the most popular TV shows feature crime scene investigators and forensic scientists in lead roles. And it's not the slew of popular Netflix true crime docu-series that have come out in recent years either.
The biggest factor behind the dramatic increase in enrollment in CSI and forensic science programs is the actual demand in the job market. The numbers speak for themselves – some schools have seen enrollment increase by more than 300% in the past ten years. Fact is, schools wouldn't be increasing enrollment and turning out new graduates at this level if there weren't positions for them to fill.
But when it comes to the most elite positions with major metro PDs, regional crime labs, and federal facilities like the FBI Laboratory Division or Armed Forces DNA Identification Laboratory, there is still stiff competition from a lot of talented professionals. The bottom line is that the best positions almost always go to the candidates with the best training and qualifications.
A master's degree is impressive in its own right. It's an advanced education that will give you an edge in both knowledge and practical lab skills over candidates with lesser degrees. But if you're going to go to the trouble and expense of stacking the deck in your favor with a master's degree, it makes good sense to be very selective about the one you end up going with.
We highly recommend you earn your degree from one of the top programs in the country… and you'll find 11 featured right here that we feel confident recommending as first choice options for anybody serious about earning a highly respected master's with zero compromises.
The Type of Master's Programs You'll Find on This List
When you reach the master's level or higher, forensic science is largely about a specialized focus in a particular niche of forensic lab work. That means many of these degrees revolve around hard scientific studies in a very specific silo of forensics, including in areas like biology, genetics and DNA analysis; forensic chemistry and toxicology; forensic anthropology; digital forensics; and law and criminalistics.
The entire forensic science degree plan that a school offers may focus on one of these areas, or different areas may be offered as distinct concentrations at universities with the resources to provide advanced training in more than one.
It's less common for folks holding advanced degrees to be the ones out in the field cordoning off active crime scenes and collecting evidence, so master's programs with a specialty in CSI specifically are pretty rare. But they do exist, particularly in parts of the country where law enforcement agencies have dual-role forensics specialists who not only work the crime scenes to collect evidence, but who also go on to perform the forensic analysis of that evidence back in the lab. More to the point, some of these CSI master's programs are truly exceptional and were fully deserving of a place on this list.
<!- mfunc search_btn -> <!- /mfunc search_btn ->
How We Chose the Best Forensic Science Master's Programs in the Country
The very first filter was simple accreditation. By looking at every accredited college and university in the U.S. with a master's program in forensic science, we were able to start with a pool of nearly 100 institutions – both private universities and state schools. We dug far deeper than accreditation in our analysis, though.
This list represents the thoughtful review of every one of the forensics master's programs offered at accredited schools, and a careful selection of the roughly 10% we feel are best equipped to prepare graduates for modern forensic work.
Here's what we looked at…
Basic Institutional Accreditation and Specialty FEPAC Accreditation
Like any other sort of credible college degree in the U.S., you need to ensure that you earn your master's from a school that has been properly accredited by one of the six regional accreditation agencies in the country:
Middle States Commission on Higher Education (MSCHE)
New England Commission on Higher Education (NECHE)
Higher Learning Commission (HLC)
Northwest Commission on Colleges and Universities (NWCCU)
Southern Association of College and Schools (SACSCOC)
WASC Senior College and University Commission (WSCUC)
Each of those agencies has been recognized by both the Council for Higher Education Accreditation (CHEA) and the U.S. Department of Education (DOE) as using comprehensive evaluation and feedback processes leading to accreditation. Their rigorous approach includes extensive evaluations that look at everything from academic standards and faculty vetting processes to school resources, facilities and labs. It's all followed up with internal reviews and compliance audits conducted by the institutions themselves.
Holding accreditation also involves developing strategies for continuous improvement. With periodic reviews, regional accreditation ensures that every school here meets the basic elements that crime labs and the American public expect from a college-educated graduate.
There is another level of accreditation exclusive to forensics programs offered by the specialty accreditor FEPAC (Forensics Science Education Programs Accreditation Commission). With a board of commissioners comprised of some of the most highly respected members of the American Academy of Forensic Science, FEPAC conducts a similarly intensive review as those regional agencies, but focuses exclusively on individual programs in the field of forensic science. With a FEPAC-accredited program, you not only get the assurance of academic excellence, but you also know the curriculum meets the specific needs of forensics labs and law enforcement agencies nationwide.
As a list of the most elite forensic science master's programs in the country, you will find quite a few here that have met those high standards and earned FEPAC accreditation. However, FEPAC accreditation is a relatively new process (FEPAC was only recognized by CHEA in 2012) and so far only about 40 institutions have successfully gone through the multi-year evaluation process. It's our belief that a review of only 40 schools would be too limited and exclusive, leaving many outstanding programs out of the running entirely. FEPAC accreditation is a strong plus, however, and we noted it for every school on the list that has it.
World-Class Instructors with Real-World Experience
We firmly believe that a program can only be as good as the people teaching it, so a close look at faculty was the first big test. A comparative review of faculty is also the most difficult test from our perspective since there is no concrete metric by which to rate a team of instructors.
So we looked for schools where expert instructors with lots of academic and real-world experience head-up the programs and bring their hard-won experience to the classroom; schools where instructors truly are the department, as opposed to just working for it. Invariably, schools that have this level of respect for their professors are the ones that attract the real experts – we're talking about professors with research and publication credits to their names, but who are also called in to consult on active cases.
Forensics is a field where both high-tech skills and experience with tried and tested low-tech methods are valued. That means the new generation of instructors who know all about the state-of-the-art in forensic lab technology are just as valuable in their own right as experienced investigators who have had a hand in clearing hundreds of cases and who can provide valuable insights based on decades of experience in the field.
And since forensic science requires a vast range of experience and expertise, we also looked for programs where instructors have a real diversity of strengths… that means biologists, chemists, legal scholars, and law enforcement professionals working together to bring a strong mix of multi-disciplinary expertise to the department.
Access to State-of-the-Art Laboratories and Training Facilities
Having full access to the most technologically advanced equipment and lab facilities not only ensures the best possible student experience during training, it also provides the best possible preparation for working in modern forensics labs after graduation.
Advanced training at the graduate level is about more than just being job-ready, it's also about being capable of serving in a leadership role in the lab environment. That means you need to be trained in real world environments where you can master the latest in high-tech crime scene processing and laboratory equipment so you can confidently step into the role with the skills you need on day one.
That's why we worked to identify programs that put students into the most modern and best-equipped laboratory facilities available. Whether a school equips and staffs their own on-campus research and classroom labs, or partners with active crime labs to prepare students in the same setting they could end up working in after completing their graduate internship, as long as students have access to the most advanced labs and equipment around, we gave the program a second look.
Partnerships with the Law Enforcement and Criminal Investigation Community
Real-world experience and expertise also factored in to giving preference to schools with strong connections to the law enforcement and criminal investigation community. This is often the difference between a program where students get a chance to work alongside experienced professionals on actual cases in functioning forensics labs versus programs that are only able to simulate the experience.
True experiential education involves learning by doing under the careful guidance of experienced professionals. That's why we only considered schools that have forged ties with top forensics labs, regional law enforcement agencies, or medical centers to offer access to relevant internship experiences, guest lectures from active experts in the field, or even on-site classes that involve working on real forensics cases with the best in the business.
Schools with the most advanced labs and facilities sometimes even house the local, state or regional crime lab for law enforcement agencies in the area. At schools where this is the case, you'll have the unique benefit of being able to develop your skills on the same campus where the most skilled forensic scientists work to solve active cases every day.
Unique Features You Can't Find Anywhere Else
Earning a master's is about deepening your expertise in a specific subject and forging a career as an expert of that domain. Offering the best graduate-level education in forensic science doesn't mean taking a cookie-cutter approach, so every program here offers something special that differentiates it, even among other top programs.
While we made every effort to be objective in our assessments and to identify features that appeal to a wide audience, we also made a point not to be too rigid. This way we were able to avoid disqualifying programs that might be exceptional for the very fact that they have unique features and offerings. We weren't looking for programs that fit a narrow mold. In fact, some of the very best programs stood out enough to make our list specifically because they offer something you just can't find anywhere else.
Whether it's in the form of active student groups that offer extracurricular field trip and study opportunities, or degree specializations that aren't available anywhere else, or on-campus resources in exotic forensics practices like wildlife forensics, you'll find every school on this list has something unique to offer.
The 11 Best Forensic Science Master's Degree Programs for 2023
Looking at both the common curricular elements and lab training that every advanced forensics program is expected to provide, and those unique aspects that make each one different, we selected 11 programs that we feel exemplify what you should be looking for from faculty, facilities, community connections, and the student experience.
If one of these programs is located near you, we strongly recommend you consider it. If you don't see a program here that's located near you, look to these options as examples of what the very best programs look like.
Alabama State University
College of Science, Technology, Engineering and Mathematics
Montgomery, Alabama
Website

Master of Science in Forensic Science
Semester Credits: 42
Estimated Program Cost: $18,942
Accredited by SACSCOC
Adheres to and teaches the AAFS code of ethics and stresses a non-biased approach to forensic evidence examination
Program focuses on student development, with dedicated faculty support and mentoring
Offers an experimental learning environment where research serves as a teaching tool
Research funding boosted by the state Established Program to Stimulate Competitive Research, with nearly 280 individual grants awarded to graduates students as of 2018
The CSMT Annual Research Symposium offers a venue for graduate researchers to share their findings with a wider audience
The heavy emphasis on research at Alabama State goes far beyond research for research's sake… here, it's a tool for training students in the science of problem solving and systematic exploration that are so fundamental to conducting effective and ethical forensic investigations. Through the prism of your mandatory research proposal and thesis defense, you'll absorb the lessons in critical thinking and open-minded exploration that are key to effective forensic science. Although you'll pack in more than 40 credits of study during your time here, there are only four core required courses, leaving you free to pick from among more than 20 in-depth electives to structure a program that gives you exactly the education you need to match your personal career goals.
Florida Gulf Coast University
Justice Studies Department
Fort Meyers, Florida
Website

Master of Science in Forensic Studies
Forensic Behavioral Analysis
Human Identity and Trauma Analysis
Semester Credits: 43
Estimated Program Cost: $16,055
Accredited by SACSCOC
With two comprehensive applied research concentrations available, you can get an in-depth perspective on some of the hottest topics in forensic science today
Accomplished instructors have not only strong academic background and credentials, but also years of real-world experience practicing forensic science in the field
The on-campus Center for Holocaust and Genocide Research offers in-depth educational and research opportunities in line with the core concentrations of the program
The Florida Gulf Coast University MS in Forensic Science has all the hallmarks of a great forensic science program through core courses in human osteology, quantitative research, and critical thinking and analysis, all of which comes together in a required thesis project. But where the program really shines are the two specialized applied research concentrations, each diving into some of the darkest, but most useful elements of forensic studies today. You will have the option not only to look into the physical aspects of evaluating human remains, but to peer further back to the motives and inclinations of the murderer through courses in violent behavior and cultural ecology. Uncovering the identity of remains is covered through classes in spatial analysis and environmental and subject photography, giving you all the technical and theoretical skills you need to catch killers.
University of Florida
College of Medicine
Gainesville, Florida
Website

Master of Science in Medical Sciences – Forensic Medicine Concentration
Doctor of Philosophy in Anthropology – Emphasis in Forensic Anthropology
Semester Credits: 37
Estimated Program Cost: $21,275
Accredited by SACSCOC
MS program is the first advanced degree in forensic medicine in the U.S. to be offered entirely online and allows complete flexibility for remote students
Offers both thesis and non-thesis completion options
Provides a unique emphasis on the practical expertise of forensic science in medicolegal death investigation
The anthropology department's C.A. Pound Human Identification Library assists both Florida and outside agencies in human remains identification
Collaborate with other labs including the Department of Pathology, Florida Museum of Natural History, and the Defense POW/MIA Accounting Agency
Covers report-writing and expert witness testimony training in addition to lab and medical skillsets
Not many states have two schools that made it on to our list, so they both had to be exceptional to make the cut. University of Florida earned its place with its MS in Medical Sciences with a Forensic Medicine Concentration, a different type of forensics program, but one that's recognized nationwide along with the esteemed PhD in Anthropology with a Forensic Anthropology Emphasis. Although there are other forensic medicine degrees that focus on human remains and medicolegal death examination, the MS in Medical Science focuses on the practical elements of medical examination, training you not only to establish causes of injuries and death, but also how to document and present your findings in court to build rock-solid cases. For graduate students moving up to the forensic anthropology program, you'll get the opportunity to work with elite labs focused on remains identification, and cover coursework in archaeology, biomechanics, human development, and osteology.
University of Maryland
Graduate School
Baltimore, Maryland
Website

Master of Science in Forensic Medicine
Semester Credits: 30
Estimated Program Cost: $212,831
Accredited by MSCHE
Non-thesis degree program offers a full-time focus on lab and investigative skills
Hybrid program delivers courses both online and in person
Study in the nation's best medical examination facilities with experienced, board-certified forensic pathologists
Most forensic medicine courses in the core degree are conducted at the Maryland Office of the Chief Medical Examiner, a facility accredited by the National Association of Medical Examiners
Your skills in the medicolegal investigation domain will be of the highest caliber with the nationally-recognized University of Maryland MS in Forensic Medicine under your belt. You'll study directly under some of the most accomplished and highly acclaimed forensic pathologists in the nation, assisting in autopsies, supporting forensic inquiries, and attending both in-person and online lectures, conferences, and case studies. The comprehensive education in forensic pathology you will get here includes postmortem radiology, forensic odontology, and forensic anthropological techniques for identifying corpses and determining causes and mechanisms of death.
John Jay College of Criminal Justice
Graduate Studies
New York, New York
Website

Master of Science in Forensic Science
Criminalistics
Molecular Biology
Forensic Toxicology
Semester Credits: 41
Estimated Program Cost: $19,175
Accredited by MSCHE
With a highly respected and internationally recognized faculty at one of the foremost criminal justice colleges in the world, you will find deep expertise in all forensic courses
Graduates have gone on to employment with prestigious facilities like the Armed Forces DNA Identification Lab, FBI Laboratory Division, NYPD Lab, the New York City Office of the Chief Medical Examiner, and DEA Lab divisions nationwide
Program is characterized by intellectual rigor combined with practical applications, all supported by personalized attention from experienced faculty members
Program holds FEPAC accreditation
The strong core scientific courses you'll take while earning your MS in Forensic Science at John Jay are equal to any in the country in terms of depth and rigor, but they are really just the first steps in a much more intensive program that offers specializations in some of the most in-demand aspects of forensic science today. The criminalistics specialization takes you through physical analysis of firearms and toolmarks, while molecular biology dives into genetic analysis and DNA matching. Finally, forensic toxicology offers a masterclass in chemical compound analysis and identification. All of it happens on the campus of one of the foremost criminal justice colleges in the country, a specialized offering from the City University of New York that immerses you in law enforcement subjects and surrounds you with expertise you won't find anywhere else.
Syracuse University
College of Arts and Sciences
Syracuse, New York
Website

Master of Science in Forensic Science
Master of Science in Biomedical Forensic Science
Master of Science in Medicolegal Death Investigation
Semester Credits: 36
Estimated Program Cost: $58,320
Accredited by MSCHE
A combined JD/MSFS option allows you to earn your law degree at the same time as your master' in forensic science
Enjoy training opportunities and direct interaction with practitioners in the field
You'll have the support of faculty mentors who will advise you throughout the program
Study in world-class facilities like the LGS Bell Labs Innovations, Brookhaven National Laboratory, the New York State Police Crime Lab System, and the Wallie Howard Jr. Center for Forensic Sciences
With three extensive and focused forensic science degrees plus the option to dual-major in law and forensics, Syracuse has a master's option for almost any ambitious forensic scientist to pursue. Each option offers field study opportunities in prestigious regional and national crime labs and medical examiner offices, with some of the most experienced experts and well-equipped laboratory facilities in the nation coming together to provide students with an unparalleled learning experience. With a master's from Syracuse, you'll be well-prepared for diverse employment options with law enforcement forensics labs or private research centers.
University of Central Oklahoma
Forensic Science Institute
Edmond, Oklahoma
Website

Master of Science in Forensic Science
Molecular Biology
Chemistry
Semester Credits: 39
Estimated Program Cost: $10,499
Accredited by HLC
Study at the Forensic Science Institute, a center of academic excellence in forensics where you will rub shoulders with both fellow students and experienced professionals in the field
FEPAC-accredited program
The Center for Wildlife Forensics and Conservation studies offers a unique, nationally-recognized venue for learning about a new and exciting specialty of forensic science
UCO generates some of the most advanced graduate research projects in the forensic science community, offering you the chance to publish and present your findings
Strongly research-oriented, deeply invested in scientific education, and built around a traditional thesis project, the University of Central Oklahoma MS in Forensic Science degrees are about as hardcore as you can find when it comes to developing core expertise in the science behind forensic investigations. With the option to take the general MSFS or specialize in either molecular biology or chemistry, you can take that scientific grounding in three different directions, covering the spectrum of forensic investigations. Whatever track you choose, you'll learn how to develop well-reasoned, scientifically sound hypotheses and test them logically, concisely, and accurately.
Duquesne University
Bayer School of Natural and Environmental Science
Pittsburgh, Pennsylvania
Website

Master of Science in Forensic Science and Law
Quarter Credits: 155
Estimated Program Cost: $193,289
Accredited by MSC
The nation's only entry-level program combining law and forensic science
Faculty include multi-disciplinary experts from the prestigious Duquesne Law School and the Bayer School of Natural and Environmental Science
FEPAC-accredited program
Coursework can be combined with bachelor-level studies leading to degrees in biology or biochemistry
The Bayer School of Natural and Environmental Science at Duquesne offers a rigorous master's program that combines all the standard elements of hard science you'd expect from a graduate-level forensics curriculum, and adds to it with a legal education that puts the program in a league all its own. The Duquesne approach to training in the field of forensics ensures you graduate fully equipped to take on scientific investigations with the legal knowledge necessary to understand how to present it most effectively, whether to detectives or before a jury in a court of law. Biology, quantitative analysis, and physics courses combined with courses in critical writing, criminal law, and philosophy and ethics enable you to look at cases not just through the microscope, but in the larger scope of legal cases and criminal theory.
University of North Texas Health Science Center
Graduate School of Biomedical Sciences
Fort Worth, Texas
Website

Master of Science in Forensic Genetics
Semester Credits: 49
Estimated Program Cost: $21,689
Accredited by SACSCOC
Program has been designed to meet the same educational and training requirements adopted by the FBI as outlined by the National Quality Assurance Standards for Forensic DNA Testing Laboratories
Graduates have found employment at prestigious regional and national agencies like the Texas Department of Public Safety, US Army Criminal Investigation Lab, the Fort Worth and Houston Police Crime Labs, and the Georgia Bureau of Investigation
Participate in ground-breaking research at one of the premier health science universities in the nation
The importance of DNA evidence in modern forensics case-building is hard to overstate, and specializing in DNA analysis is increasingly becoming a standard requirement for positions in the most esteemed crime labs. The University of North Texas Health Science Center goes one better than offering a concentration in biology or DNA by creating an entire master's degree focused on detection, analysis, and documentation of genetic forensic evidence. Backed by ground-breaking research and expert professors, you will take classes covering forensic hair analysis and study forensic anthropology and molecular laboratory methods to ensure you're up-to-speed on modern lab techniques and theories of genetic analysis. To top it all off, the program even puts you through mock trial and communications training to ensure your expert witness testimony is both clear and accurate when you present your findings to judges and juries in a court of law.
Virginia Commonwealth University
Department of Forensic Science
Richmond, Virginia
Website

Master of Science in Forensic Science
Semester Credits: 42
Estimated Program Cost: $25,236
Accredited by SACSCOC
93% of master's graduates are lab employed within 6 months, and, on average, secure employment within 95 days of graduation
Several required lab courses are taught at the Virginia Department of Forensic Science Lab, a facility that is nationally accredited by ASCLD
FEPAC-accredited degree program
Small class sizes led by distinguished faculty ensure you have one-to-one interaction and feedback from experts in the field
Strong internship opportunities are facilitated by the program's location in the state capital
The finest master's degree in forensic science in Virginia can be found right in the capital, courtesy of Virginia Commonwealth University and its strong relationships with state law enforcement agencies and crime labs. In fact, many of your lab courses will be conducted in the lab located at the Virginia Department of Forensic Science, a facility that has been fully accredited by the American Society of Crime Laboratory Directors. Access to modern equipment combined with expert instruction from experienced forensics professionals ensures that you'll complete the program with the skills and theoretical background necessary to be a valued team member in any crime lab in the country.
Marshall University
Forensic Science Graduate Program
Huntington, West Virginia
Website

Master of Science in Forensic Science
DNA Analysis
Forensic Chemistry
Digital Forensics
Crime Scene Investigations
Semester Credits: 38
Estimated Program Cost: $21,820
Accredited by HLC
FEPAC-accredited program
Join the student-run MUFIA organization to take part in professional conferences like the AAFS and IAI for networking and education outside the classroom
Study in the Forensic DNA Analysis Laboratory, an ANAB-accredited DNA testing lab that works on real criminal cases for the state of West Virginia
Four available areas of emphasis allow you to tailor your degree plan to your intended career path, or even specialize in multiple areas
The Marshall University Forensic Science Center serves as the CODIS laboratory for the entire state of West Virginia
As one of the only schools on our list to offer an emphasis in Digital Forensics, Marshall University is the clear choice for students looking for the kind of high-tech training necessary to fight crime on the newest frontier – cyberspace. But while the unique training in forensic digital imaging, network forensics, and digital search and seizure are both welcome and valuable, you'll find a similarly in-depth curriculum backing the traditional emphases too. Whether you are interested in DNA analysis and plan to study in the ANAB-accredited Forensic DNA Analysis Lab on campus, or want to specialize in forensic chemistry and take on advanced coursework in drug analysis, toxicology, and trace evidence analysis, you'll get your education from first-rate professionals in every area while studying important legal issues and engaging in important research along the way.
<!- mfunc feat_school ->
Featured Programs:
Sponsored School(s)
<!- /mfunc feat_school ->